Welcome to the website for Sotai therapy center,Akatoki-An, located in Higashiyama Kyoto Japan.

Sotai therapy has its original Japanese method,which is
a holistic,effective,and gentle hands-on therapy.
Sotai therapy can help relieve your chronic aches and pains.

Sotai therapy was founded by a Japanese medical doctor Keizo Hashimoto
(1897-1993).
He developed his system from traditional oriental medicine in concert with his knowledge of modern medicine.

We offer Sotai therapy that helps you feel better,gain more energy,look better,
and think more clearly.
It is not necessarily painful and may bring dramatic results.

Sotai therapy is effective for...
・Acute or chronic back pain,neck/shoulder pain and stiffness,frozen shoulders,
 sciatica,arthritis,neuralgia,general joint pain/stiffness/numbness
・Headache,migraine
・Back pain during pregnancy
・Physical and emotional imbalances
・Restore organ function
・Increased flexibility
・Sports injyury,post injury rehabilitation
・Relaxation and health maintenance
・Preventive medicine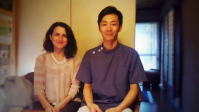 I've heard about Sotai from my shiatsu teacher last year when I was in Tokyo. I found it very interesting and started to search about it. I've got in touch with Hiro-san, thanks to google and his website with English explanations.
After a few months later I had a chance to come to Japan again, this time I arranged a trip to Kyoto and met Hiro-san in his center. Our Sotai session was very effective. It's hard to believe how this technique works; so little effort but the result is quite big. Also very relaxing and pain relief method. I want to learn more about Sotai and use this wonderful method in my sessions in the future.


Figen Demir  Therapist/Copywriter
Turkey Istanbul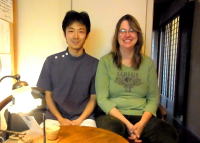 It was amazing how simple guided movements can make such a different.I wish you were in California. Back feels much better.


Jessica Miller Reiki Master Teacher
California America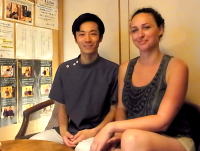 The instant results of this therapy. Simple ,surprised me sooo much!! Not only the techniques but the feeling of the touch.Because you can really feel deep conection and relaxation.Very calm environment.


Paula Rosado Arriaga Shiatsu therapist
Malaga Spain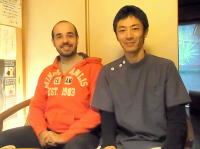 I tried Hiro's therapy. Because I have a bad back pain.The therapy was amazing!! It was a very good experiene feeling the Japanese therapy. When I come to Japan again,I will visit here again in Kyoto and have the wonderful experience.


Abdulah Almohaini Twenty six years old
Saudi Arabia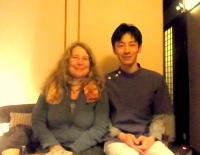 This was very good and very unusual therapy. It's all about balance and very soft and to the point. You have to feel, also you are part of the therapy. Afterwards you feel relax and balanced. Very good Japanese therapy.



Michele
Pacific Islands


Please feel free contact us.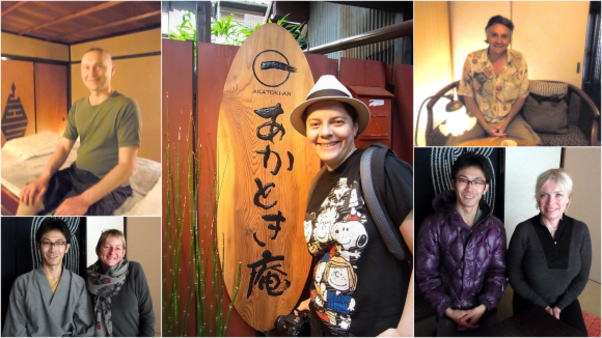 ■ Session fee:     6,500yen

■ Bussiness hour:    9:30~17:30

■ Closing day:     Thursday

■ Map