TESTS

Before we start the therapy,the therapist will clearly show you how much your body is unbalanced with test :

・We ask you about your general health.
・We note your appearance,posture,skin coloration.
・We note your abnormal tension and pressure sensitivity.
・We note your mobility.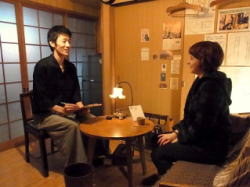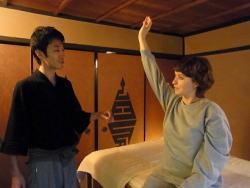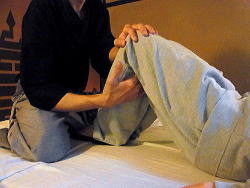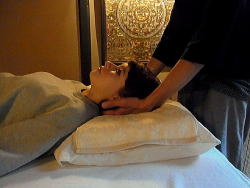 THERAPY

Sotai therapy is a technique of body therapy that integrates the human physical
structure.
The Sotai therapist helps the client release his or her body into a more natural state of lift and balance.

Sotai has improved day by day,thus it has many techniques :


"Sotai movement techniques"

The manipulations are done through the use of slow movement and gentle touching by Sotai therapist.
Sotai movement therapy consists of "feel good movements" ,which improve human body's self-healing power and enable your body to regain the natural
integrity of its form without pain or undue strain.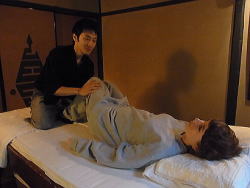 "Sotai foot therapy"

Sotai foot therapy is different from foot massage,reflexology,etc.
It is done through the use of gentle pressure and comfortable swing.
Your body loosen up and you feel the pleasure from the bottom of your feet to the
tip of your head like a wave.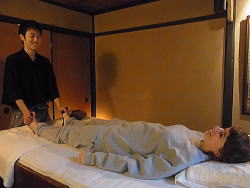 "Sotai skin therapy"

We gently touch your skin,feeling around for "imbalances"in tissue texture.
You should feel good and relaxed.
By Sotai skin therapy,energy blocks are removed and the balance and flow
of energy along the pathway are restored.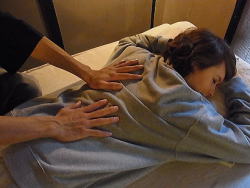 "Benefit"

・Relief of any chronic pains and aches
・Restoration of organ function
・Greater flexibility and freedom of movement
・Release of physical and emotional imbalances
・Easier breathing
・Relaxation and health maintenance